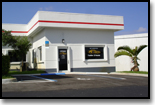 Jap. Tech. Inc. specializing in Honda and Acura repair and service is located in Prembroke Pines, Broward county, south of Fort Lauderdale, north of Miramar and only 3 miles from Miami Dade county, was established in 1985 by two Honda and ASE certified technicians, continues to be South Florida's leader for service, repair and maintenance on YOUR Honda or Acura.
After 28 years in business specializing in repairing Hondas and Acuras, Jap. Tech. has fine tuned the service and attention that your Honda or Acura deserves. We are your high quality premier service and repair facility, with dealership technology and knowledge, but without dealer prices.
Jap. Tech. uses genuine Honda and Acura parts for repairs and services. What this means for you is that you can bring your new Honda or Acura to us immediately without voiding the manufacturer's warranty. So if your Honda or Acura has 10,000 miles or over 100,000 miles, bring your car to South Florida's Honda or Acura specialist for the best service you deserve. Guaranteed!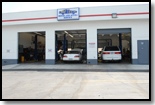 We perform all types of repairs, including scheduled maintenance, timing belts service, automatic transmission repairs and service, oil changes, brakes, c/v joints, air condition and drivability repairs. All repairs carry a 6 month or 6,000 miles warranty. Automatic transmission repairs are warrantied for 18 months unlimited miles.
So when your Honda or Acura requires friendly and caring maintenance and repairs call us at 954-985-9855 and experience for yourself the quality service your Honda or Acura deserves.